Boi Mela inaugurated by CM, Soumitra Recieves France's highest honour
January 31st, 2018
<CALCUTTA>
The 42nd International Kolkata Book Fair (IKBF) was inaugurated by veteran actor Soumitra Chatterjee in the presence of Chief Minister of West Bengal Mamata Banerjee and Culture and Communication Minister of France Francoise Nyssen.
At the event, Chatterjee was handed over the 'Legion d'honneur', the highest civilian award of France, conceptualised by Napoleon Bonaparte.
France, which is the centre of European culture, will be the focal theme of the book fair. This will be the third time where France will be highlighted as theme country. Incidentally, this is the year India and France is celebrating 70 years of their diplomatic relationship.
Chief Minister Mamata Banerjee said the good relation between India and France would be boosted further by the book fair.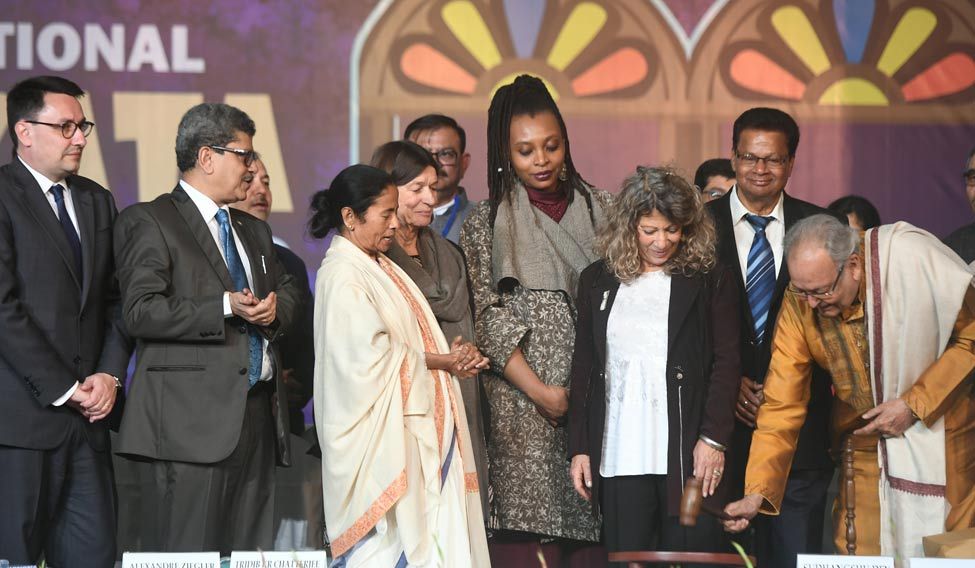 Veteran actor Soumitra Chatterjee inaugurating the 42nd International Kolkata Book Fair | Salil Bera
She called upon the intellectuals to be alert against any effort to distort history and science.
"France is the cultural capital of the world while Kolkata is the cultural capital of India. This book fair, which is known internationally, will further bolster the ties between the two nations," she said.
Banerjee, whose nine books were released on the occasion, said despite the advent of social network, the love for books will remain undiminished.
Inaugurating the book fair, Chatterjee said, "While incidents of crime in the media disturb us, the surging number of book lovers in the fair makes us believe that not everything is lost."
Chatterjee, who had won the Dadasaheb Phalke award in 2012, was also given the CESC Srishti award by the chief minister for his lifelong contribution in the field of art and culture.
In his address, French Ambassador to India Alexandre Ziegler said, "India and France shared common cultural history. We are in a city which houses the National Library, which boasts of book stores selling French titles."
He also referred to the diversity of language and literature the two countries shared.
(republished with permission from icopyright services)